15 Jan

'My Artistic Interiors'

The book 'My Artistic interiors' by Suzanne Loggere is a real eye opener for interior decorating lovers as it allows for an unprecedented view of the professional world of decorating. Suzanne shows us how we can completely change an interior with just a bit of creativity and lots of colour.

In 1982 Suzanne Loggere started Loggere Wilpower and has been a very successful entrepreneur in the world of interior decorating ever since. Loggere Wilpower is agent to a large number of luxury interior decorating brands.  Her unique style is much admired by top brands such as Elitis from France, the Italian brand Etro, the Spanish brand Lizzo, the century-old Venetian house of Rubelli and Donghia of the United States. They all trust and respect the way Suzanne is capable of mixing and matching their lovely materals in ever-changing and often surprising combinations.

Three decennia after her first start, Suzanne is still very much holding the fort of her company. Many articles have appeared about her manor house, showroom and company. The only thing missing was a book and in particular a book about the use of colour in the interior, drawn on Suzanne's long experience.

Twice a year Suzanne hosts a show for the Dutch world of interior decorating with astonishingly fresh presentations of her daring choices and colour combinations. This takes place not only in her showroom Landhuis Gooilust, but also at her own house, the Orangerie on the Hilverbeek estate. Loggere is an expert in changing interiors by combining different colour combinations and using her boundless creativity. These changes do not always necessitate large amounts of money, as often a simple pot of paint will suffice.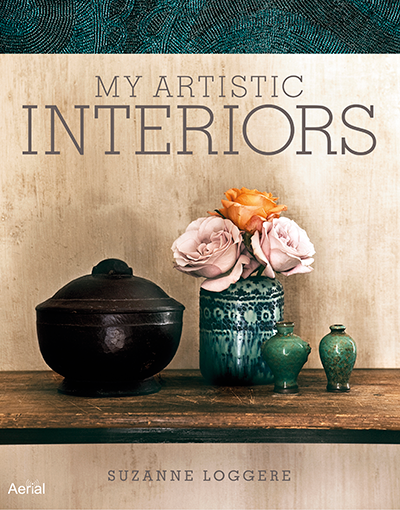 My Artistic Interiors
Suzanne Loggere
ISBN: 9789402601565
Bound with a luxury dustcover
€ 39,95
Number of pages: 192
Size: 28 x 22 cm
English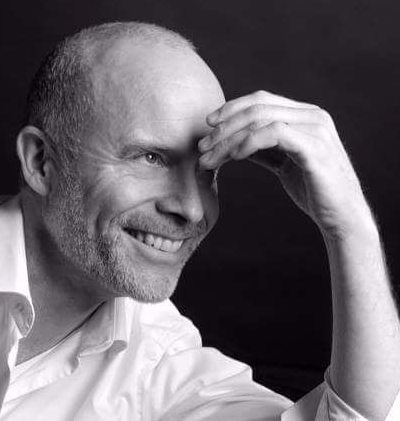 Mart Visser on "My Artistic Interiors"
"This unique book has the same effect on people as when walking into her richly decorated rooms. From the moment you step inside,  you feel comforted and at ease, as if receiving a lovely warm blanket on your shoulders. The book is like a catwalk show, where the interiors created by Suzanne are the models."